Who We Are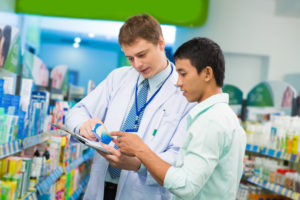 Workers' Compensation Pharmacy Resource Institute (WCPRI) is a newly formed consortium that brings together like-minded stakeholders who dispense prescriptions to injured workers. Our mission is to help pharmacies, provide resources, and have a positive impact on the regulatory and compliance environment. WCPRI provides a collective response to those groups whose policies negatively impact pharmacies' Workers' Compensation prescription reimbursements.
Outside Threats Analysis
As a pharmacy business, you have undoubtedly seen the negative impact that outside influence can have on your business. Aggressive contracts with a promise of "cost containment" have eroded pharmacy reimbursements. The regulatory space in which you operate is very complex and unenforceable networks profit while your business suffers. Pharmacies' costs are going up every year, while profits are down. With the collective resources and input from industry professionals such as you, WCPRI is well positioned to address issues affecting your business.
Policy Debate: Strength in Numbers
Your participation in WCPRI will give your business a voice in the policy discussion that, to this point, has been dominated by special interests groups. We understand compliance is more difficult than ever, and regulations are created and/or modified almost every year. When united, we empower the army of people in our industry and will not only stay in front of this changing landscape, but also make positive changes for the future of your business.
Benefits of Participation
By joining WCPRI, you are no longer only one business standing alone. You will be part of a dedicated and sophisticated partnership that will fight against negative impacts to your business and provide leadership at key points of the policymaking process while protecting Workers' Compensation reimbursements. Now more than ever, it is critical that your business not only survives, but thrives in doing what you do best: providing dignified medical care to injured workers.